COVID-19 UPDATE
June 17  
Great news! The South Australian borders are to open on 20 July, with no quarantine required for interstate travellers. We are getting back to normal and Barossa businesses can offer more to our visitors each week.
We would like to again reassure you of our commitment to a safe stay. we have now been certified with training from the South Australian Tourism Commission in partnership with Health Safety Environment Australia (HSEA).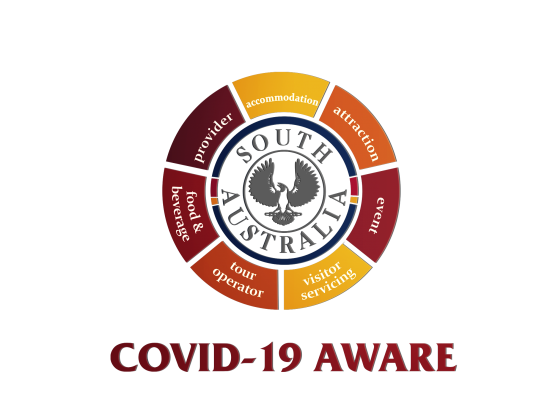 May 28  
With regional travel now allowed we are pleased to let you know of further easing of restrictions in South Australia from June 1.
There is plenty on offer to spend time in the Barossa.
Restaurants and Cellar doors are allowed the following:
limit  people on site to 1 person per 4 square metres 
 encourage observing of, social distancing (1.5 metres rule)
have a maximum of 20 patrons indoor and 20 outdoor 
ensure patrons are seated, both food and alcohol can now be served 
Cellar doors can offer wine flights and platters or dining to seated patrons
 In Tanunda we have the many of our businesses reopening….
Fermentasian has now re-opened for their wonderful asian dining this week, dine in only. Musque is continuing their wonderful takeaway menus   (..read Epic Pandemic Menu and Hamburgers Fridays!) and is now open for dining. 1918 is open for fine dining as well as takeaway still available, menus are online.Char Barossa now back open for both takeaway or dine in. 
Our cafes: Darlings, Red Door, Nosh, Blackbird and Keils and our wine bars Vino Lokal and Z Wine are all open.
Barossa wineries are  ready for your visit!
Welcome Back and be safe.
10 May 2020
Barossa Idyll is ready and waiting when you are ready to travel!
With the Barossa region now no longer a COVID-19 high risk area and the positive announcements of the South Australian roadmap to recovery; restrictions are lifting as of May 11. Intrastate travel is now possible.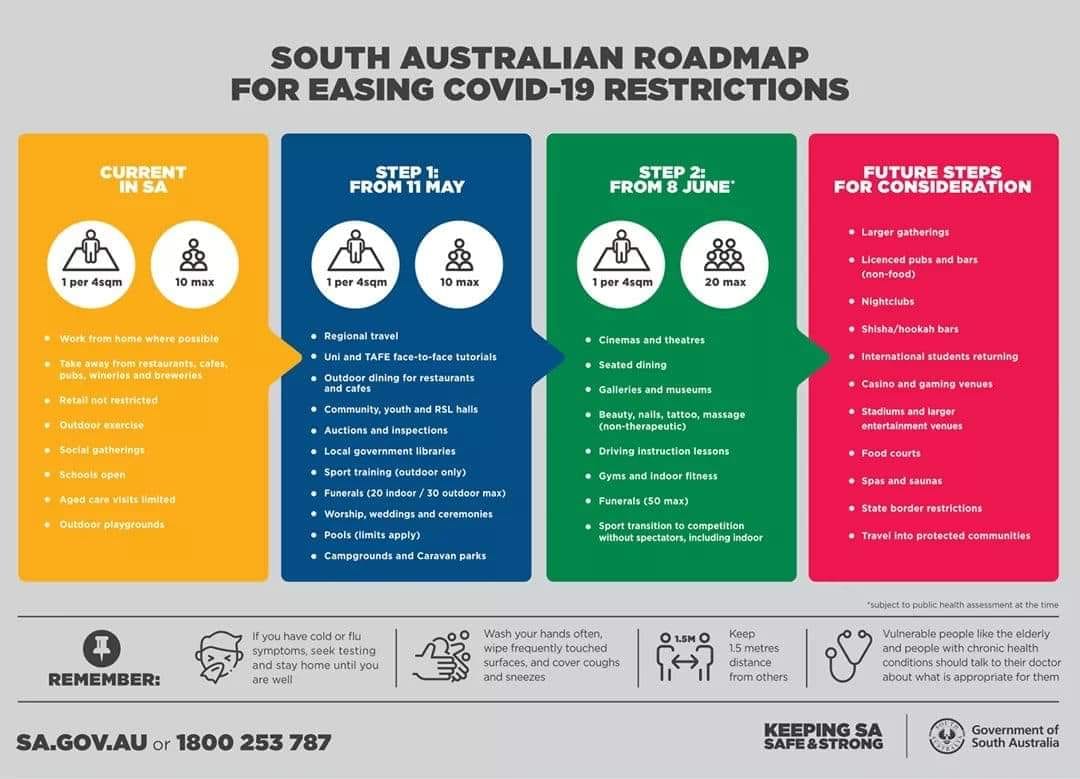 With the advent of the new normal brought on by the COVID pandemic we would like to reassure you of our attention to your safety and comfort. Your health and your experience at Barossa Idyll are important to us. In the environment we now face with COVID-19; we would like to update you of our protocols for keeping Barossa Idyll a safe and welcoming environment for you. 
Cleaning
We have always valued and maintained high standards of cleanliness for our guests. With the advent of COVID-19 we have reviewed these and ensured our protocols are best practise recommendations for our cleaning team, in order to protect you and our staff. 
We have a rigid sanitation protocol for all cleaning procedures. After cleaning, all surfaces and floors are sanitised prior to each new stay. Our beds are triple- sheeted; which means that there are no quilt covers and all linen is therefore freshly laundered for each stay.  All linen and all towelling is laundered at 60 degrees C prior to use.
The home of Barossa Idyll is large and spacious with lots of living space and large bedrooms, allowing guests to spread out and have good social distance should they need. Barossa Idyll whilst in the township of Tanunda, is in a location surrounded by space. With vineyards to the back of the property, lots of fresh air and no immediate contact with neighbours allows a healthy environment for guests.
While the Barossa is a reasonably isolated community away from the city environs, there is certainly a great awareness of the COVID-19 situation and measures are being put in place in businesses to protect everyone. 
Please read our Terms & Conditions page
in order to review our updated policy.